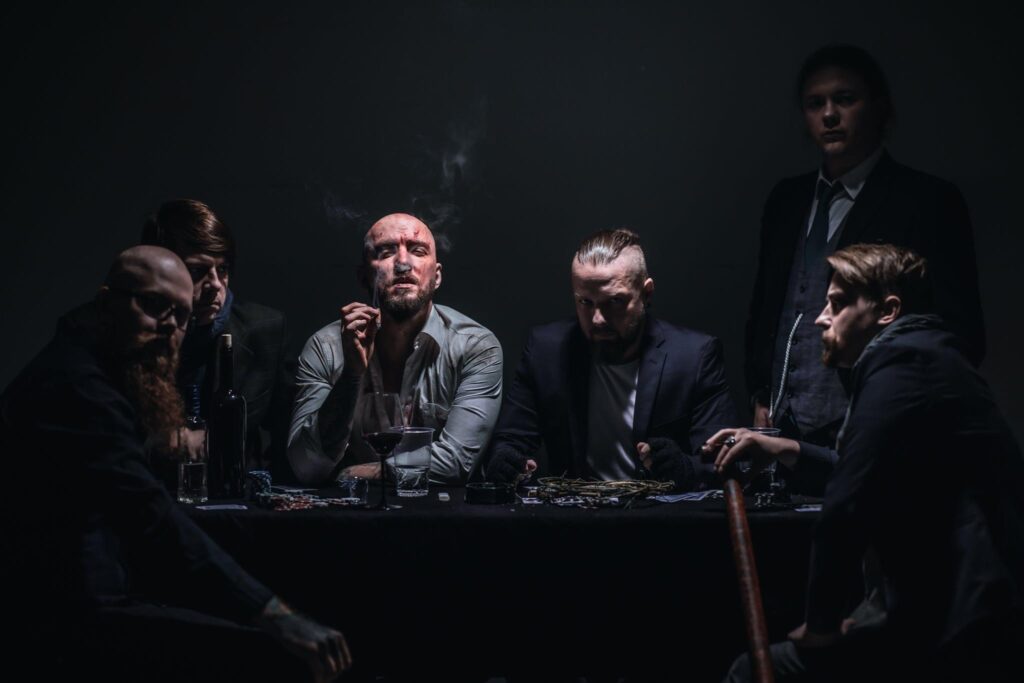 A project that started out in 2004, Goresoerd has quickly evolved into the spearhead of intelligent, vicious and tongue-in-cheek extreme music in the Estonian scene.
Hectic, hyper-driven and entertaining live shows have paved the way for the band's success.
The band has opened up and toured with such bands as Amorphis, Stam1na, Napalm Death, Sybreed, Insomnium, Skalmöld and performed at well-known festivals like Rockfest and Tuska Open Air in Finland, Devilstone Open Air in Lithuania ja Hard Rock Laager in Estonia.
Goresoerd has also toured independently in Latvia, Lithuania, Czech Republic, Slovakia and Finland.
The band has released five full-length albums up to date:
"Goremarket Mid-Prices" (2007, Nailboard Records)
"Tüdruk ja surm" (2010, Nailboard Records)
"Asülum" (2013, Crunch Industry, Inverse Records)
"Antikeha" (2016, Crunch Industry, Inverse Records)
"Kain" (2019, self-released)
The last three albums have also been nominated at Estonian Music Awards "Metal album of the year" category.
Eero "Nagy" Soomere – vocals
Stig Lindeberg – guitar & back vocals
Erkki-Siim Kalbus – drums
Rasmus Tauk – guitar
René Jõhve – turntables & sampling
Laur Lindmäe – bass & back vocals